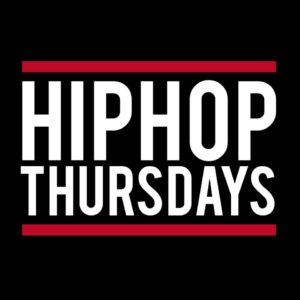 14
Sep
2017
Hip Hop Thursdays
Details
Time
: 11pm - 3am
Venue
: Bow Wau
Address
: 75-79 East St, Brighton
Zip
: BN1 1NF
Phone
: 01273 777904
Contact Website
:
http://www.bauwow.club
HIP HOP THURSDAYS RETURNS!
THE OFFICIAL A LEVEL RESULTS PARTY!
TICKETS/GUESTLIST will be vital for entry. THIS WILL BE A SOLD OUT EVENT.
Hip Hop Thursdays returns… at its new home BAU WOW on East Street, Brighton… Brighton's newest nightlife hot spot.
TEXT:
HIP HOP + YOUR NAME to 07376419460.
Clique Brighton presents Hip Hop Thursdays at Bau Wow.
Nothing but Hip Hop all night long.
Drake to Wu-Tang, Jay Z to Nicky Minaj, Rick Ross to 50 Cent, J Hus to Rihanna.
Drink Deals:
£1.50 Jagerbombs
£2.00 Vodka/Whisky Mixer
£3.00 Double Vodka Mixer
£2 Carlsberg
£25 Bottle of Prosecco
Entry:
£5 Early bird/Guestlist
Contact Max: 07376419460 for guestlist or VIP
Guestlist text confirmation is required on entry.
Hip Hop Thursday's VIP:
Social? Birthday? Fancy a taste of something special?
Bottle prices:
Dom Perignon: £160
Verve Clicquot: £60
Ace of Spades: £200
Grey Goose: £60
Grey Goose 1.5L: £140
Grey Goose: 3L: £250
All VIP packages include:
– VIP Table
– Discounted entry for the group
– Queue Jump