Supporting Hip Hop Legend KRS ONE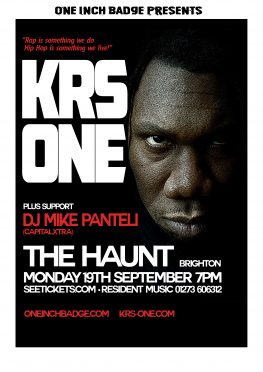 On September 19th Hip Hop legend Krs One shall be performing at the Haunt in Brighton. One of the originators in the rap game and at the forefront of conscience rap, with so many classics under his belt. "Sound of the police" "MC's act like they don't know" "Step into a world" "My Philosophy" "You Must Learn" "Stop the violence" to name a few.
Mike shall be supporting with his unique classic hip hop video set.